The boxing domain is flooded with a multitude of brands, each claiming to be the best in the business. However, when it comes to boxing, having the best gear from the best boxing brands is non-negotiable. Here's a comprehensive guide to help you navigate through the top boxing brands, ensuring you are well-equipped to face any challenge in the ring.
Delving into the Best Boxing Brands
The distinction of the best boxing brands is earned through a legacy of quality, innovation, and a strong rapport with the boxing community. Here's a closer look at these eminent premium boxing brands:
Cleto Reyes
The Pinnacle of Quality
Cleto Reyes, often counted among the best boxing brands, is synonymous with premium quality. The brand's products have been the choice of boxing legends, showcasing a blend of aesthetic appeal and durability.
Premium Quality Materials
Legacy of Boxing Legend Endorsements
Aesthetically Pleasing Design
Everlast
A Legacy of Excellence
Everlast has a rich heritage, making it one of the most recognized boxing brands. Known for a wide range of fighting equipment, it's a brand that has stood the test of time, providing reliable gear for generations.
Rich Heritage in Boxing Equipment
Extensive Range of Fighting Gear
Trusted by Generations of Fighters
TITLE Boxing
A Symphony of Variety
Among the top boxing brands, TITLE Boxing Club boasts a diverse range of boxing equipment. Their extensive lineage of products caters to a vast spectrum of athletes' needs, making it a preferred brand for many.
Diverse Range of Boxing Equipment
Extensive Product Lineage
Tailored to a Wide Spectrum of Athletes' Needs
Winning Boxing
The Craftsmanship Maestro
Specializing in gloves, Winning Boxing is often heralded as one of the best boxing brands for those in pursuit of a perfect fit and superior padding.
Expert Craftsmanship in Glove Design
Snug Fit and Superior Padding
Preferred Choice for Premium Gloves
Twins Special
A Name Resounding in Multiple Arenas
Twins Special, a brand revered in boxing, Muay Thai, and MMA circles, is known for its snug fit and quality, making it one of the notable boxing brands for contact sports enthusiasts.
Reputable in Multiple Contact Sports
Snug Fit and Quality Gloves
Durable Protective Headgear
Fairtex
The Innovator's Haven
Fairtex, one of the innovative boxing brands, offers a plethora of boxing equipment known for quality materials and modern design, aligning with the needs of contemporary fighters.
Innovative Design in Boxing Gear
Quality Materials Across Products
Wide Range of Boxing Equipment
Top King Boxing
The Innovator's Haven
Much like Twins Special, Top King Boxing is revered in various contact sports. It's one of the boxing brands that has made a mark with its comfort-fit gloves and protective headgear.
Versatile Range for Contact Sports
Comfort-fit Gloves and Protective Gear
Appreciated in Muay Thai and MMA Circles
Venum
The Modern-Day Gladiator's Choice
Venum stands out among modern boxing brands with its innovative designs and a wide array of boxing equipment, catering to both traditional boxing and MMA communities.
Modern, Innovative Design
Wide Array of Boxing and MMA Equipment
Catering to Contemporary Fighters' Needs
Ringside
The Reliable Companion
Ringside, counted among dependable boxing brands, offers a wide variety of gear ensuring boxers are well-equipped for the challenges ahead.
Reliable Range of Boxing Gear
Quality Materials in Gloves and Punching Bags
Affordable Options for Boxers
Rival
The Contemporary Connoisseur
Rival's diverse range of boxing equipment, known for quality and innovative design, earns it a spot among the best boxing brands, catering to the modern-day boxer's needs.
Innovative Design in Boxing Equipment
Quality Materials Across Product Range
Catering to Modern-Day Boxing Needs
Each of these brands holds its own unique position in the boxing gear market, catering to various needs and preferences of the boxing community.
Your Path to the Best Boxing Gear
Selecting from the best boxing brands is a step towards ensuring safety and enhancing performance. Each of these brands brings something unique to the table, catering to the varying needs and preferences of boxers. Whether you are a budding boxer or a seasoned pro, aligning with the best boxing brands ensures you are a step ahead in the game.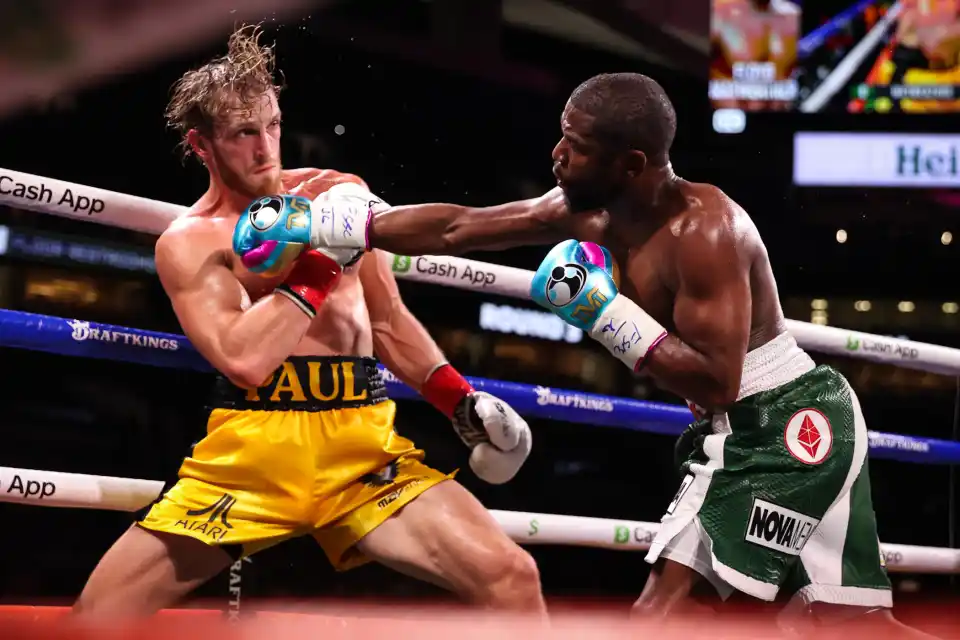 Choosing the Best Boxing Equipment Brands
Selecting the right boxing gear is crucial not just for making a bold statement but for your safety and performance too. The market is full of boxing equipment brands, each promising top-notch quality and innovation. However, picking the best ones requires a good understanding of your needs as a boxer. 
Spotting the Top Brands
Good boxing equipment brands like Cleto Reyes, Everlast, and Winning have been trusted by professional boxers for years. Their gear is known for quality and durability.
Finding the Perfect Fit
Your boxing style and comfort are crucial when picking out gloves. The best boxing equipment brands offer a variety of gloves ensuring a snug fit and good padding.
Exploring Variety
The top brands offer more than just gloves. Look for brands that provide a range of gear like headgear, punching bags, or boxing boots to get all your gear in one place.
Innovation in Design
Modern brands like Venum and Rival are known for innovative designs, catering to today's fighters' needs and the changing dynamics of boxing.
Final Thoughts
Picking the best boxing equipment brands comes down to your personal preferences, your boxing style, and how much you're willing to invest in your gear. With a bit of research and understanding of your needs, you'll be well on your way to finding the right boxing gear that will serve you well in the ring.
Which brand of boxing gloves is the best?
Determining the "best" brand of boxing gloves largely hinges on personal preferences and the specific needs of the boxer. However, brands like Cleto Reyes and Winning are often praised for their high-quality gloves. Cleto Reyes gloves are known for their premium leather and firm padding, while Winning gloves are favored for their cushioning and snug fit.
What should I look for when buying boxing gloves?
When on the hunt for the perfect pair of boxing gloves, consider the following factors:
Purpose: Training gloves are versatile, while bag gloves and sparring gloves serve more specialized purposes.
Size and Fit: Ensure the gloves fit well without being too tight or too loose. Sizes are typically denoted in ounces.
Material: High-quality leather tends to last longer and provide better comfort than synthetic materials.
Closure System: Velcro for ease of use and lace-up for a better fit.
Padding: Good padding is crucial to protect your hands during impact.
Brand Reputation: Opt for reputable brands known for quality and durability.
Which boxing brand is the most affordable?
Brands like Everlast, Ringside, and Venum often offer more affordable options without compromising too much on quality. They provide a good balance of cost and quality, making them a preferred choice for beginners or those on a tighter budget.
Where can I buy equipment from the best boxing brands?
Equipment from the best boxing brands can be purchased from:
Official Brand Websites: Buying directly from the brands' official websites ensures authenticity.
Sporting Goods Stores: Local or chain sporting goods stores often carry a variety of boxing equipment from top brands.
Online Retailers: Websites like Amazon, eBay, or specialized online boxing stores offer a wide selection.
Boxing Gyms: Some boxing gyms have pro shops that sell equipment from reputable brands.
Online Marketplaces: Platforms like Facebook Marketplace or Craigslist sometimes have new or gently used boxing gear for sale.
Each of these avenues has its own set of advantages, whether it's the assurance of authenticity, the opportunity to try before you buy, or the convenience of online shopping.