The realm of female boxing movies is as fierce as it is inspiring. It's where the underdog spirit finds a unique, gritty expression. These movies bring to the screen a blend of raw power, ambition, and a narrative that's bent on shattering glass ceilings. It's not just a fight in the ring, but against stereotypes too. Through punches and jabs, they tell tales of resilience that resonate well beyond the boxing arena. Each film is a step into a world where determination meets drama, making every narrative a knockout in its own right. And while they may spar in a male-dominated genre, they hold their ground with stories that leave a lasting impact.
Setting the Stage: The Impact of Female Boxing Movies
Hey there, you're stepping into a realm where resilience and cinema go glove-in-glove. Female boxing movies aren't just adrenaline-pumping action flicks; they're artful narratives that fight against the conventional. They're masterpieces of storytelling that showcase fortitude, shattering norms, and audacity.
Anatomy of a Female Boxing Movie
Let's get down to brass tacks. What makes a female boxing movie tick?
Strong Female Lead: A gutsy, determined woman at the center of the plot.
Nuanced Storytelling: It's not just about boxing; it's about life, struggles, and triumphs.
Stellar Performances: Actors who bring their characters to life with unflinching realism.
Visual and Auditory Aesthetics: Cinematography and music that make the punches feel real.
Societal Commentary: Addressing gender roles, racial barriers, and other societal issues through the lens of the sport.
| Components | Importance | Example Movies |
| --- | --- | --- |
| Strong Female Lead | Central to the plot | Million Dollar Baby, Untold: Deal with the Devil |
| Nuanced Storytelling | Builds Emotional Depth | Bruised, Fighting with My Family |
| Stellar Performances | Drives Engagement | Million Dollar Baby, Fight Night |
| Visual and Auditory Aesthetics | Adds Realism | Irudhi Suttru, Gipsy Queen |
| Societal Commentary | Provokes Thought | Bruised, Untold: Deal with the Devil |
The Classics that Redefined the Genre
Let's do a throwback to some riveting female boxing movies that have left a mark on the audience and set the bar high: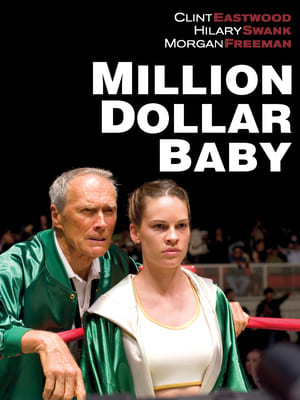 Million Dollar Baby (2004)
Maggie Fitzgerald, portrayed by Hilary Swank.
Directed by Clint Eastwood, this critically acclaimed film stars Hilary Swank as a relentless young woman striving to carve a niche in the professional boxing realm. The narrative, loaded with grit and perseverance, earned it four Academy Awards including Best Picture.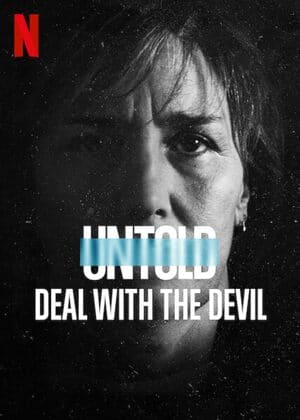 Untold: Deal with the Devil (2021)
Christy Martin, portraying herself.
This Netflix documentary unravels the life and struggles of Christy Martin, a female boxer who bulldozed through barriers in a male-dominated sphere. Her journey, marked by personal and professional battles, paints a vivid picture of resilience.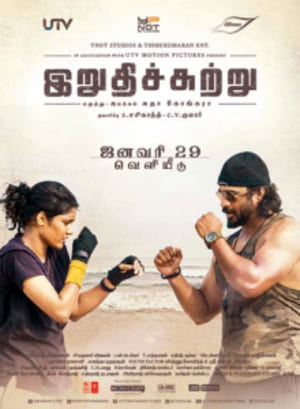 Irudhi Suttru (2016)
Ezhil Madhi, portrayed by Ritika Singh.
A Tamil-language sports drama helmed by Sudha Kongara, featuring R. Madhavan as a stern boxing coach mentoring a rebellious young woman. Their shared goal of world championship glory forms the crux of this engaging narrative.
Hidden Gems in Female Boxing Cinema
Unearth lesser-known treasures: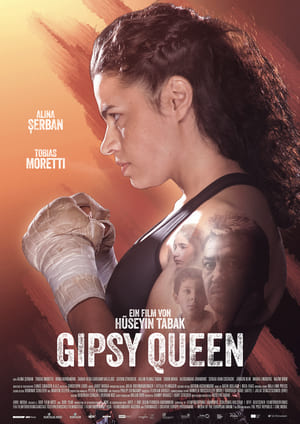 Gipsy Queen (2019)
Ali, portrayed by Alina Şerban.
Directed by Hüseyin Tabak, this German drama portrays the life of Ali, a young Romani boxer facing societal disdain post an out-of-wedlock childbirth. Her journey back to the ring forms the emotional and inspirational core of the story.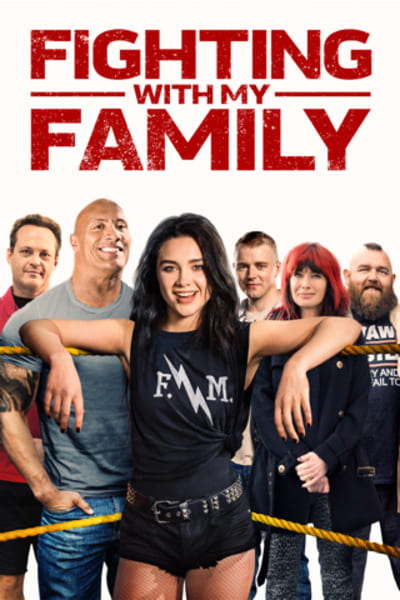 Fighting with My Family (2019)
Florence Pugh as Saraya "Paige" Bevis
The tale of young wrestler Saraya, aka Paige, as she navigates the challenging pathway to WWE stardom, with the undying aspiration to keep her family's wrestling legacy alive. Amid the grueling trials at WWE's NXT training center and the emotional roller-coaster, Paige's journey culminates in a triumphant WWE Raw debut, cementing her unique spot in the wrestling realm. This biographical sports comedy-drama, directed by Stephen Merchant, encapsulates the essence of perseverance, familial bond, and self-acceptance, making it a heartwarming watch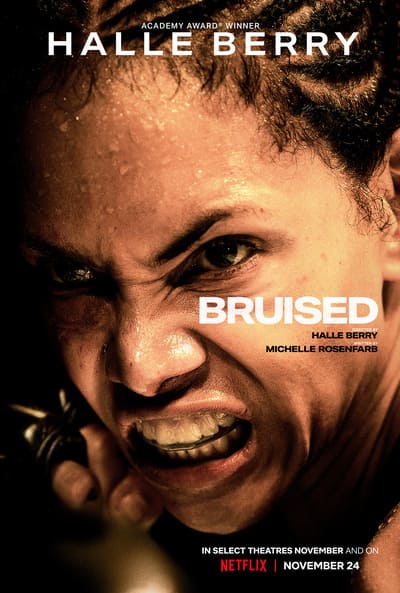 Bruised (2020)
Halle Berry as Jackie "Pretty Bull" Justice
In the movie "Bruised," Halle Berry stars as a disgraced MMA fighter seeking redemption both in her athletic career and personal life. Directed by Berry herself, the story unfolds as she finds courage in the cage, facing her past demons when her son, whom she had given up as an infant, unexpectedly re-enters her life​1​​2​. This poignant narrative not only dives into the gritty world of female combat sports but also explores the complexities of motherhood and self-discovery amidst adversities.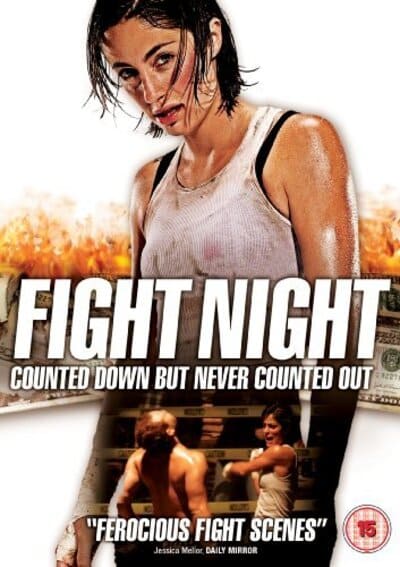 Fight Night (2008)
Rebecca Neuenswander as Katherine Parker
Dublin sabotages a car in an illegal race but gets caught and beaten up. Just when things look grim, Katherine Parker swoops in to save him. Intrigued by her fighting skills, Dublin approaches her to be her promoter. Parker initially says no but changes her mind after Dublin helps her out of jail. The duo then embark on a countrywide fighting tour, aiming to compete in a notorious underground boxing event in Miami.
Each of these films, with their unique storylines and strong female leads, contributes to the growing legacy of women's boxing in cinema, reflecting the indomitable spirit and the myriad challenges faced by female boxers.
The Evolution of the Female Fighter
The early female boxing movies were trailblazers, but what comes next? We're seeing an influx of diverse characters, complex narratives, and even genre crossovers. Think about it—boxing meets drama, documentary, or even comedy. It's an evolving landscape!
| Past | Present | Future |
| --- | --- | --- |
| Stereotypes | Complex Narratives | Genre Crossovers |
| Basic Plots | Emotional Depth | Intersectional Themes |
| Male Gaze | Authentic Representation | Virtual Reality Experiences |
Why These Movies Matter
Female boxing movies are more than entertaining—they're instrumental. They:
Challenge the Norm: Questioning conventional gender roles and societal norms.
Inspire Action: A springboard for discussions and real-world changes in the sport.
Entertain and Educate: They combine sport and narrative to create universally appealing stories.
It's not just punches and jabs; it's soul-stirring stories that can spark real-world change. From cinematic masterpieces to lesser-known gems, the world of female boxing movies is a knockout arena of storytelling, and its influence is far-reaching.
Conclusion
The realm of female boxing movies transcends beyond the ring, delivering powerful messages of perseverance, gender equality, and empowerment. These films not only showcase the tenacity and resilience inherent in the sport but also reflect the broader societal narrative of women breaking barriers in once male-dominated arenas. Through the lens of cinema, we witness the adversities, the victories, and the indomitable spirit of women who lace up gloves and fight both literally and metaphorically. The storylines extend beyond the canvas of the boxing ring into the hearts and minds of viewers, championing the narrative of empowerment and self-belief.
The portrayal of female boxers in film also sparks a dialogue about gender roles, societal expectations, and the unyielding strength of women. It's not just about the physical battles, but the inner struggles and the social commentary that come with it. Each punch thrown is a statement, each knockdown a metaphor for the trials faced, and each victory a step towards shattering glass ceilings.
The burgeoning genre of female boxing movies is a testament to the evolving narrative of cinema, one that's inclusive, empowering, and reflective of the changing societal dynamics. So, as you delve into the world of female boxing movies, remember it's more than just about the sport; it's about the enduring human spirit, the journey of self-discovery, and the quest for equality and respect in every sphere of life.
What are some popular female boxing movies?
Notable female boxing movies include "Million Dollar Baby," starring Hilary Swank, "Girlfight" featuring Michelle Rodriguez, and "Mary Kom," based on the life of the Indian boxing champion.
Why are female boxing movies inspiring?
Female boxing movies are inspiring as they often portray the resilience, determination, and empowerment of women overcoming challenges both in and out of the ring, breaking stereotypes and societal barriers.
Do female boxing movies focus on real-life stories?
Some female boxing movies are based on real-life stories, like "Mary Kom," which is a biographical film, while others are fictional yet draw inspiration from real experiences in the world of female boxing.
How do female boxing movies differ from male boxing movies?
While sharing themes of struggle and triumph, female boxing movies often address additional layers of challenges like gender discrimination and societal expectations, adding depth to the underdog narrative.
Can female boxing movies appeal to a broad audience?
Absolutely. These movies transcend the sport, offering universal themes of perseverance, identity, and strength, making them relatable and appealing to a wide range of audiences.
Are there any female-directed boxing movies?
Yes, there are female-directed boxing movies. For example, Karyn Kusama directed "Girlfight," bringing a unique perspective to the genre and highlighting female empowerment.
What impact do female boxing movies have on the sport?
Female boxing movies can significantly impact the sport by raising awareness, inspiring a new generation of female boxers, and helping to shift public perceptions and attitudes towards women in boxing.