You're here because you love the raw intensity of the ring, right? Well, tighten those gloves and get ready! This article is your VIP ticket to the world of boxing documentaries. We're not just talking jab-cross-hook sequences; we're exploring the very soul of the sport—its culture, its struggles, and its heroes. By the time you reach the end, you'll have a curated list of must-watch films that'll make you feel like you're ringside, soaking up every sweat drop and hearing every bell ring. Now, let's get ready to rumble!
The Rising Popularity of Boxing Documentaries
What better way to start than talking about why everyone's eyes are glued to these celluloid stories?
Why are Boxing Documentaries a Big Deal?
Unveil Fighter Psyche: Get into the heads of legends.
Historical Context: Time-travel to iconic matches.
Social Themes: More than just punches; it's life.
Boom! The world's falling in love with boxing documentaries, and it's not hard to see why. Dive in, and you'll discover films that unpack the sport in a way that watching a live match just can't. Ready for round one? 🥊
The 5 Best Boxing Documentaries
You don't have to sift through countless titles to discover the crème de la crème. Here's a curated list of must-see boxing documentaries that offer compelling narratives and in-depth insight.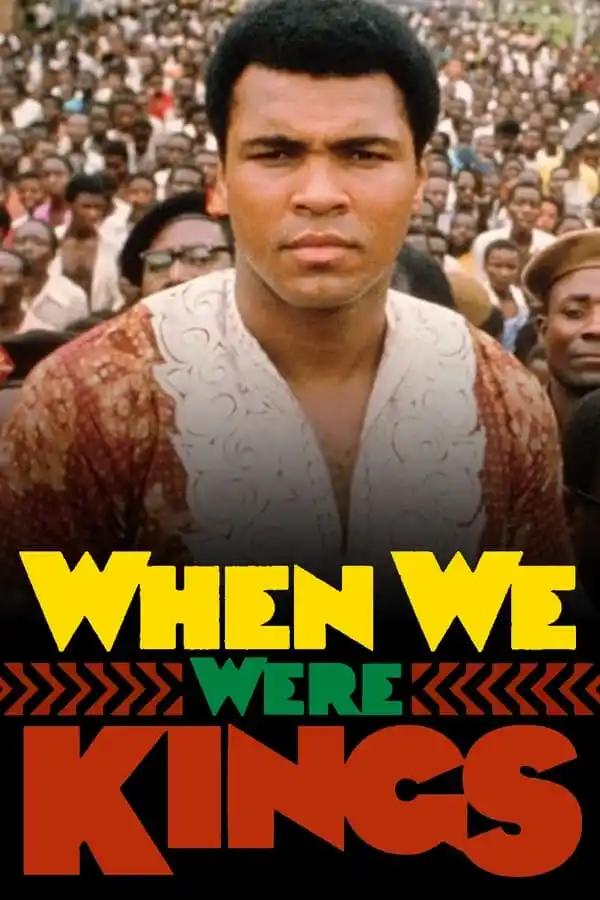 1. "When We Were Kings" (1996)
Documentary about Muhammed Ali & George Foreman
An Academy Award winner, this documentary dives into the "Rumble in the Jungle," the historic bout between Muhammad Ali and George Foreman. What sets it apart is the 22-year struggle director Leon Gast endured to secure funding and deliver this masterpiece.
Why Watch?
Historical Impact: Understand the social and political context of the time.
Behind-the-Scenes: Interviews with the legends themselves.
Quality: Academy Award winner for Best Documentary Feature.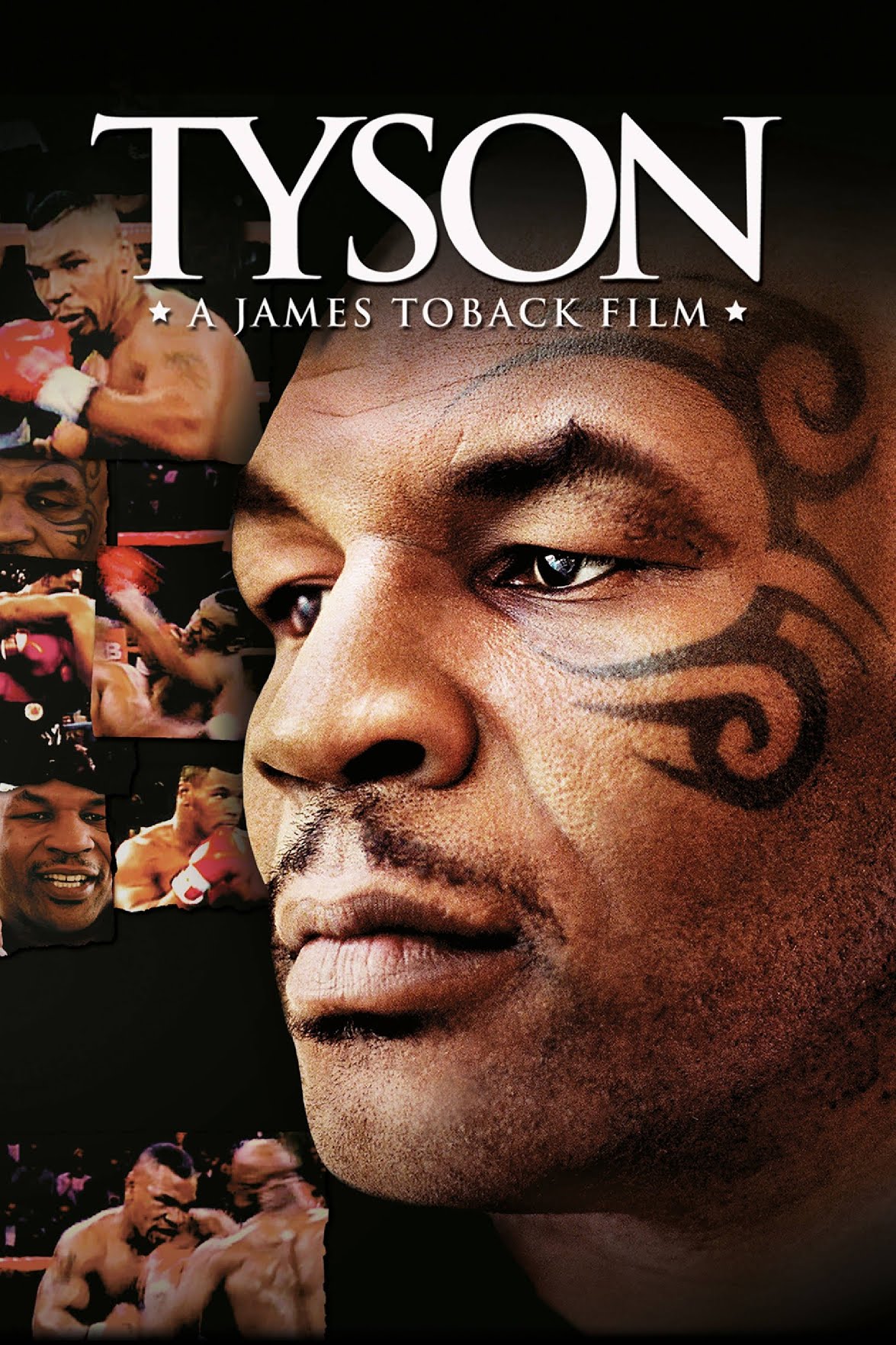 2. "Tyson" (2008)
Documentary about Mike Tyson
Dive into the tumultuous life of Mike Tyson. The documentary provides a raw look into his career and personal struggles, from the man himself.
Why Watch?
Personal Insight: Get a view from Tyson's own perspective.
Controversies: Understand the ups and downs of Tyson's career.
In-depth: A truly comprehensive look at a complex figure.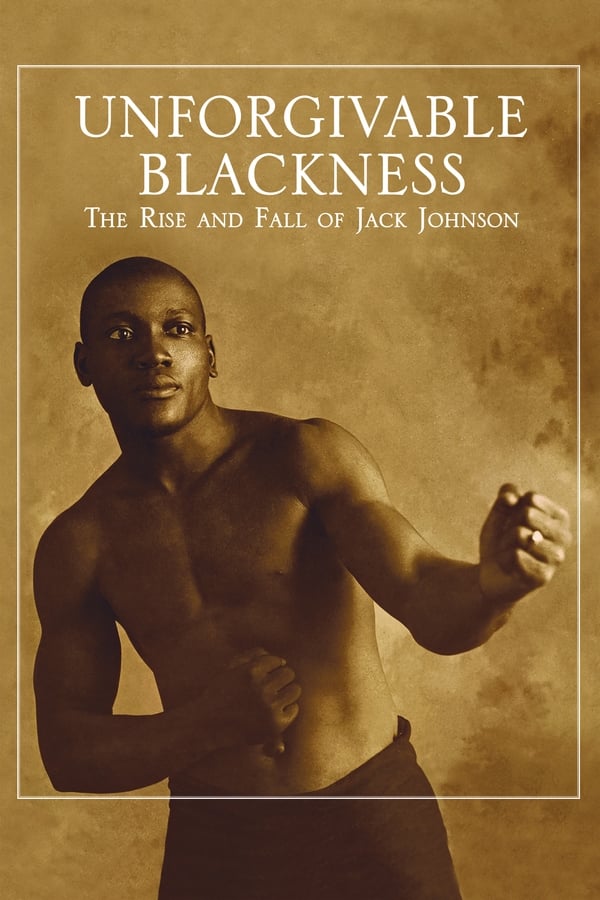 3. "Unforgivable Blackness: The Rise and Fall of Jack Johnson" (2004)
Documentary about Jack Johnson
Want a boxing history documentary that shakes the core? This is it. Chronicling the life of Jack Johnson, the first African American world heavyweight boxing champion.
Why Watch?
Pioneering: Learn about the racial barriers Johnson broke.
Historical: Delve into boxing history and societal norms.
Eye-Opening: A boxing history documentary that's more than just about punches.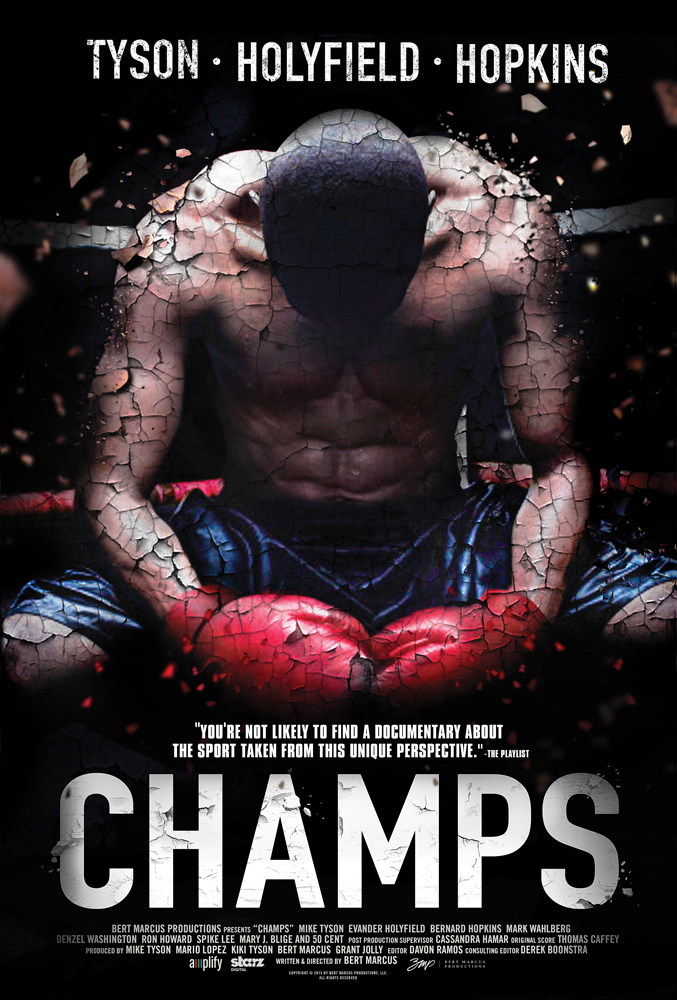 4. "Champs" (2014)
A multi-narrative journey connecting the lives of several boxing legends, including Tyson, Holyfield, and Hopkins.
Why Watch?
Variety: Different perspectives from different legends.
Life Lessons: The doc goes beyond boxing, touching on social issues and life struggles.
Modern Take: A more recent addition to the list of best boxing documentaries.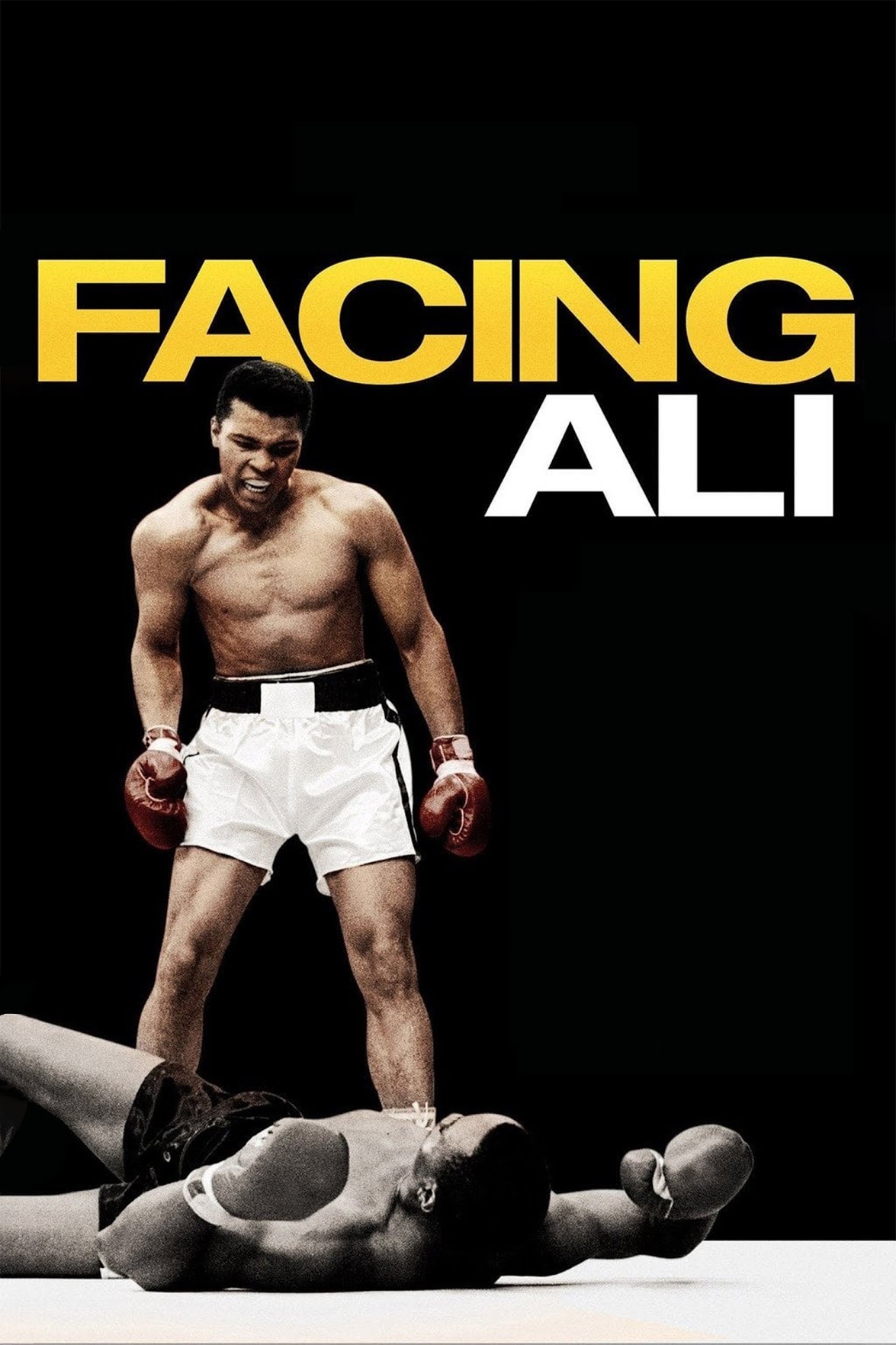 5. "Facing Ali" (2009)
Documentary about Muhammed Ali
In the words of those who faced Ali in the ring, this documentary provides a different lens on the legend.
Why Watch?
Opponent's View: Hear stories from the other side of the ring.
Iconic: Understand why Ali was so revered and feared.
Variety: Offers multiple viewpoints on the same legend.
Must-See Boxing films
Uncover Hidden Narratives and Unexpected Knockouts
Ever feel like you've seen it all when it comes to boxing? Trust me, you haven't. Let's go beyond the mainstream titles and the classic rivalries. In this chapter, we're turning the spotlight on documentaries that may not have blockbuster fame but pack a wallop in content and context. Intrigued yet? You should be.
 Why You Can't Afford to Miss These

Untold Stories: Discover narratives that didn't make headlines but are worth their weight in boxing gloves.
New Angles: You think boxing is just about fighting? Think again. These films show you the politics, the human struggle, and the pure artistry involved.
Fresh Perspectives: Whether it's a fresh-faced amateur or a forgotten pro, these documentaries bring new faces into the limelight.
Time to unlace those gloves and grab the remote. We're about to takeyou on a documentary journey that's as unpredictable as a title fight. Ready for round two? 🥊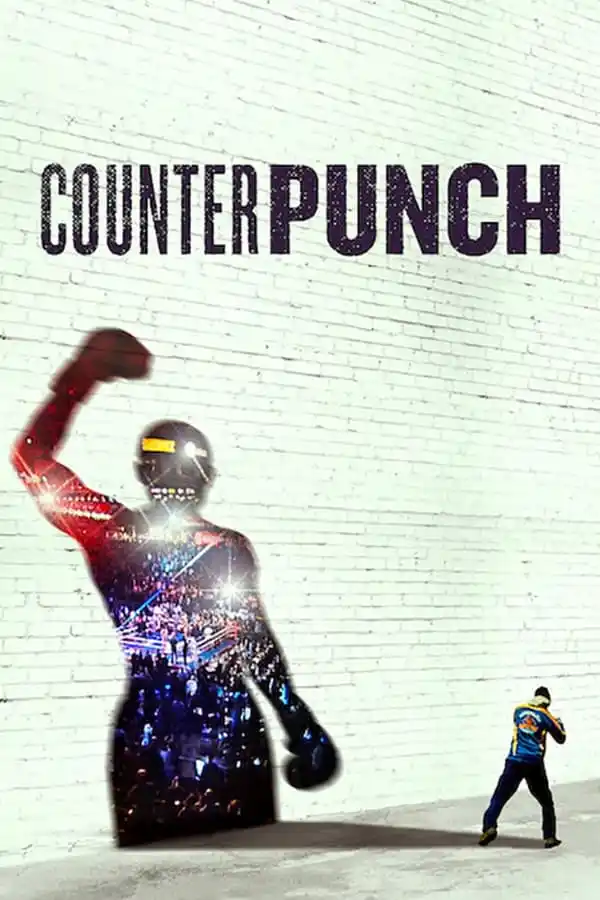 CounterPunch (2017)
Not your run-of-the-mill flick, CounterPunch examines the sport during a time when its American popularity was dwindling. The documentary stands out for its keen focus on the industry surrounding boxing. It showcases three fighters at various career stages, bringing a fresh perspective to the challenges they face.
Why Watch?
Multi-Layered: Pros, amateurs, and has-beens—get the full scope.
Raw & Real: Unfiltered views of triumph and struggle.
Current Scene: A snapshot of boxing in modern times.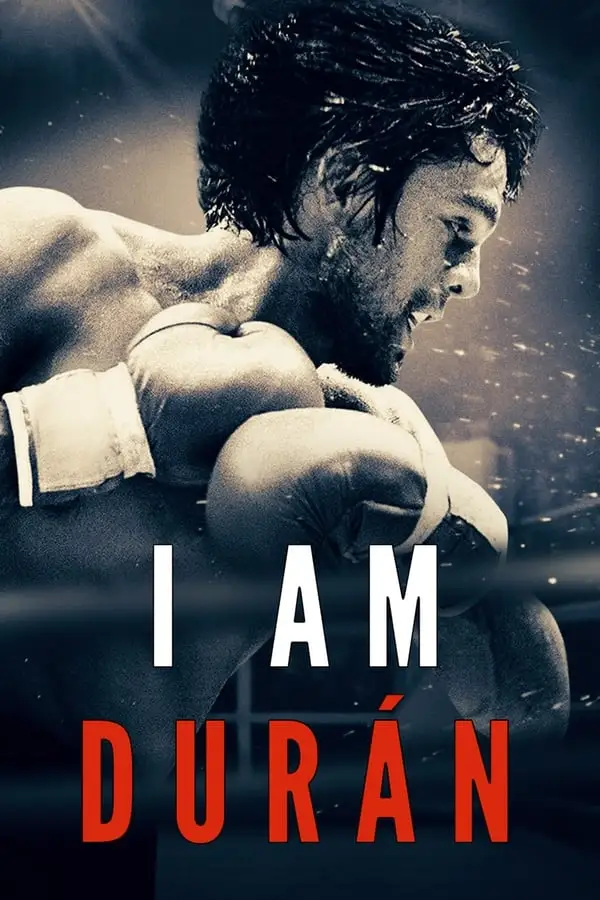 I Am Durán (2019)
Focusing on Roberto Durán, a legend from Panama, this film captures the fighter's influence beyond the ring. It delves into Durán's role in igniting Panama's revolution and features interviews from an impressive array of celebrities, from Mike Tyson to Robert De Niro.
Why watch?
Political Angles: Boxing set against the backdrop of political unrest in Panama.
Iconic Fights: Relive the "No Más" fight and other epic bouts.
Character Depth: Get to know Durán, the man, not just the boxer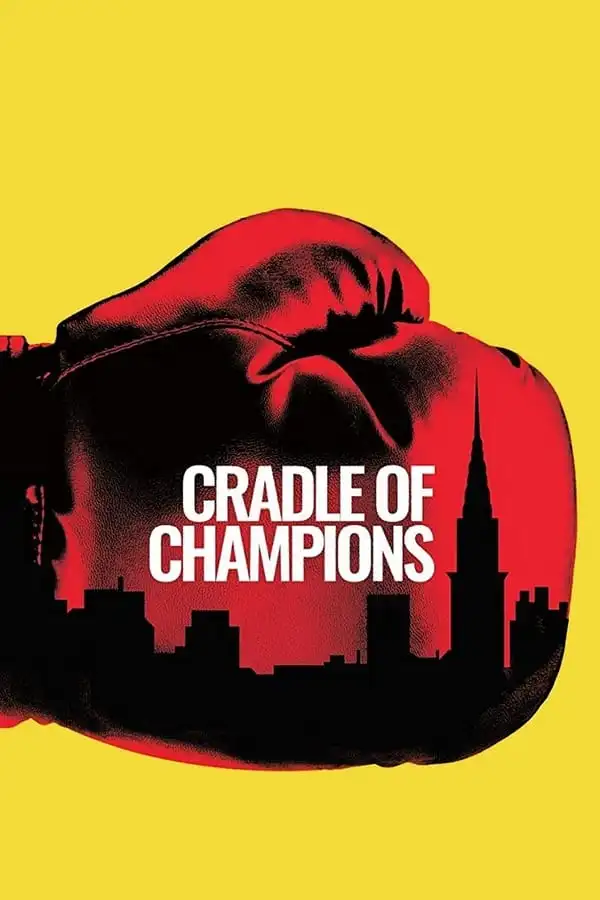 Cradle of Champions (2017)
Looking for a boxing documentary that's as raw as it gets? This one follows three amateur fighters from Long Island as they aim for greatness in the Golden Gloves competition.
Why Watch?
Young Blood: Focus on upcoming talents.
The Struggle: Emotional and physical toll.
Dreams vs. Reality: Balancing life aspirations and boxing ambitions.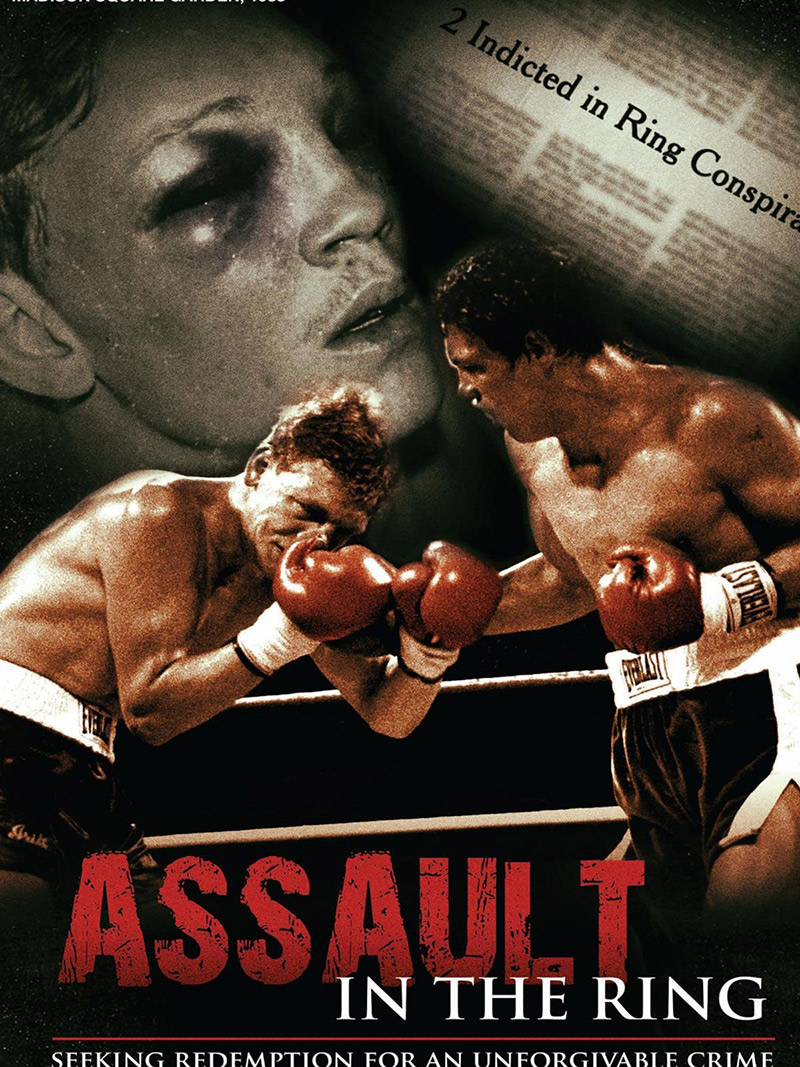 Assault in the Ring (2008)
How about diving into the darker corners of boxing? This documentary unravels the infamous 1983 fight between Luis Resto and Billy Collins Jr., where Resto's gloves were tampered with.
Why Watch?
Scandal Revealed: The truth behind one of boxing's biggest scandals.
Ethical Dilemmas: Questions the morals of the sport.
Real Consequences: Examines the life-altering impact on both fighters.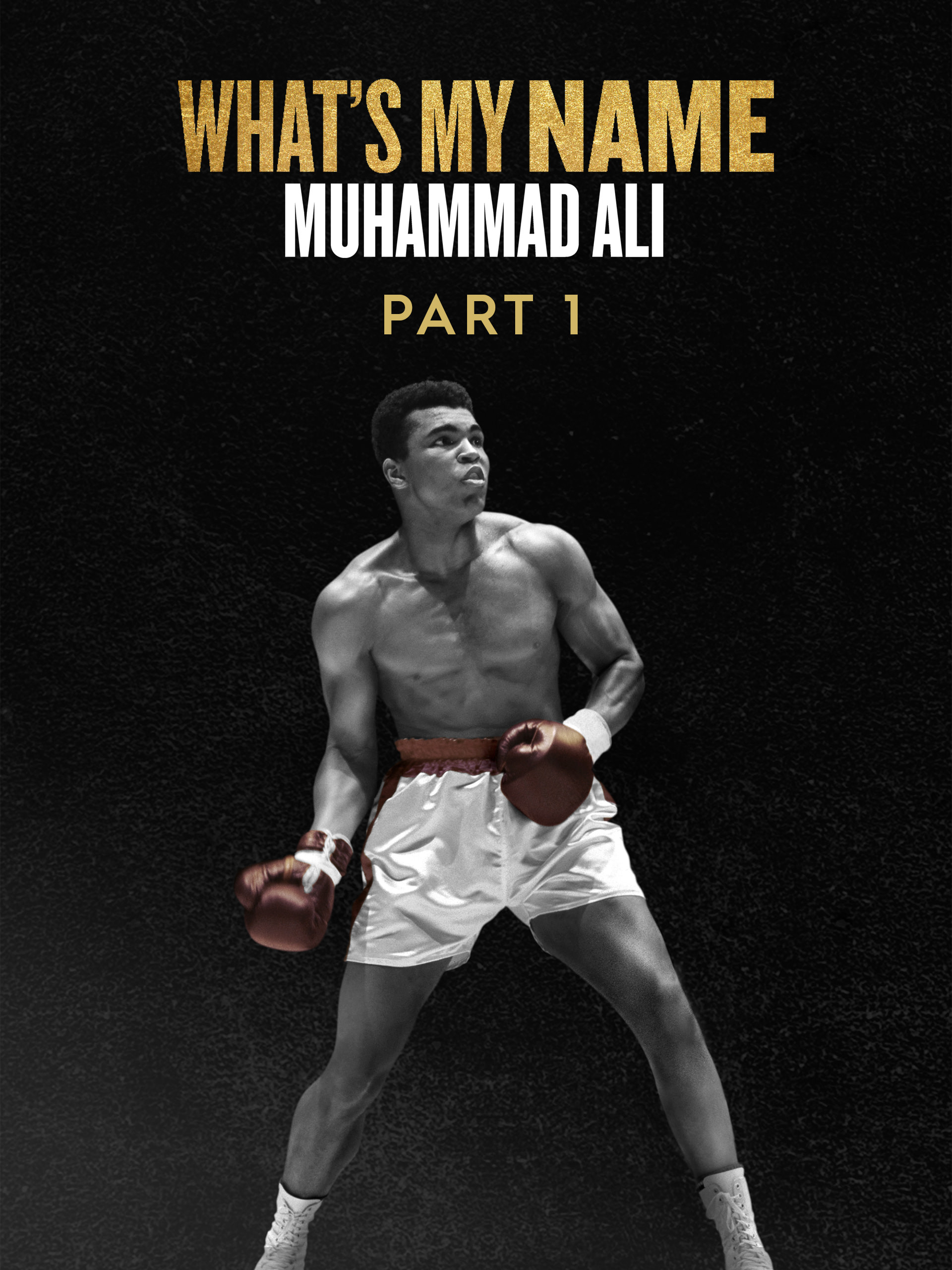 What's My Name: Muhammad Ali (2019)
Do you think you know Ali? Think again. This two-part documentary covers the complexities of the legendary Muhammad Ali, from his career highs to his life outside the ring.
Why Watch?
From The Man Himself: Narrated by Ali.
Dual Perspectives: Boxer and civil rights advocate.
Legacy Defined: Explores why Ali is more than just a boxer.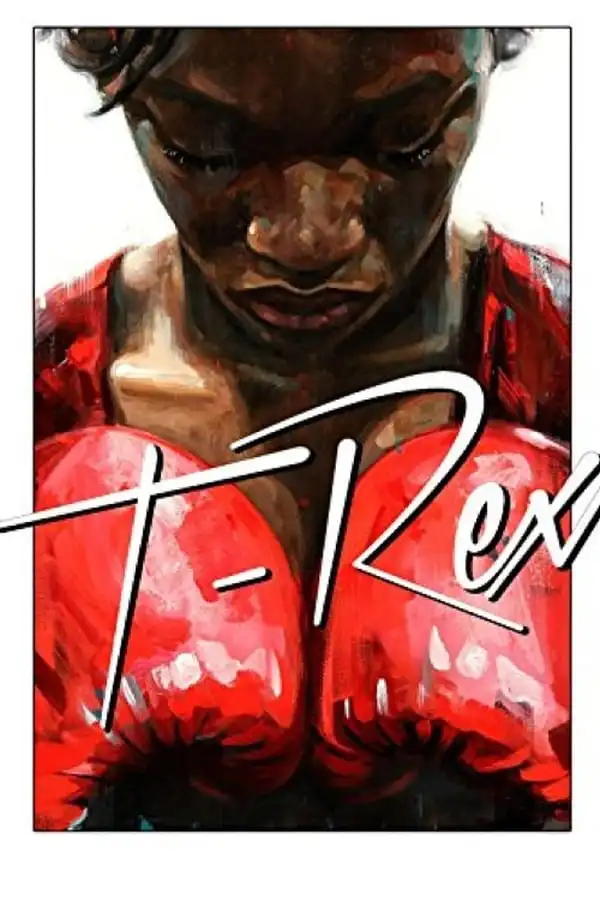 T-Rex
Want to see a teen phenom take on the world? T-Rex introduces you to Claressa Shields, a 17-year-old girl fighting her way to the Olympic gold in boxing.
Why Watch?
Young Prodigy: Meet the youngest boxer in history aiming for Olympic gold.
Women in Boxing: A fresh perspective on the challenges women face in the sport.
Humble Beginnings: From Flint, Michigan, to the world stage.
Best Hidden Gems in Boxing History Documentary
Don't limit yourself to well-trodden paths. There are lesser-known documentaries that bring equally riveting stories to light.
No Más (2013): Delves into the rivalry between Sugar Ray Leonard and Roberto Durán.
Macho: The Hector Camacho Story (2020): Chronicles the life of the flamboyant Hector "Macho" Camacho.
The Feminine Punch: Documentaries on Female Boxers
Gender barriers are crumbling in the boxing world, and the rise of female boxers is a testament to this revolution.
Fight Like a Girl: Inside the World of Female Boxing (2020): An immersive journey into the challenges and triumphs of women in boxing.
Right to Fight (2023): Focuses on female boxers who defied societal norms to change the sport's landscape.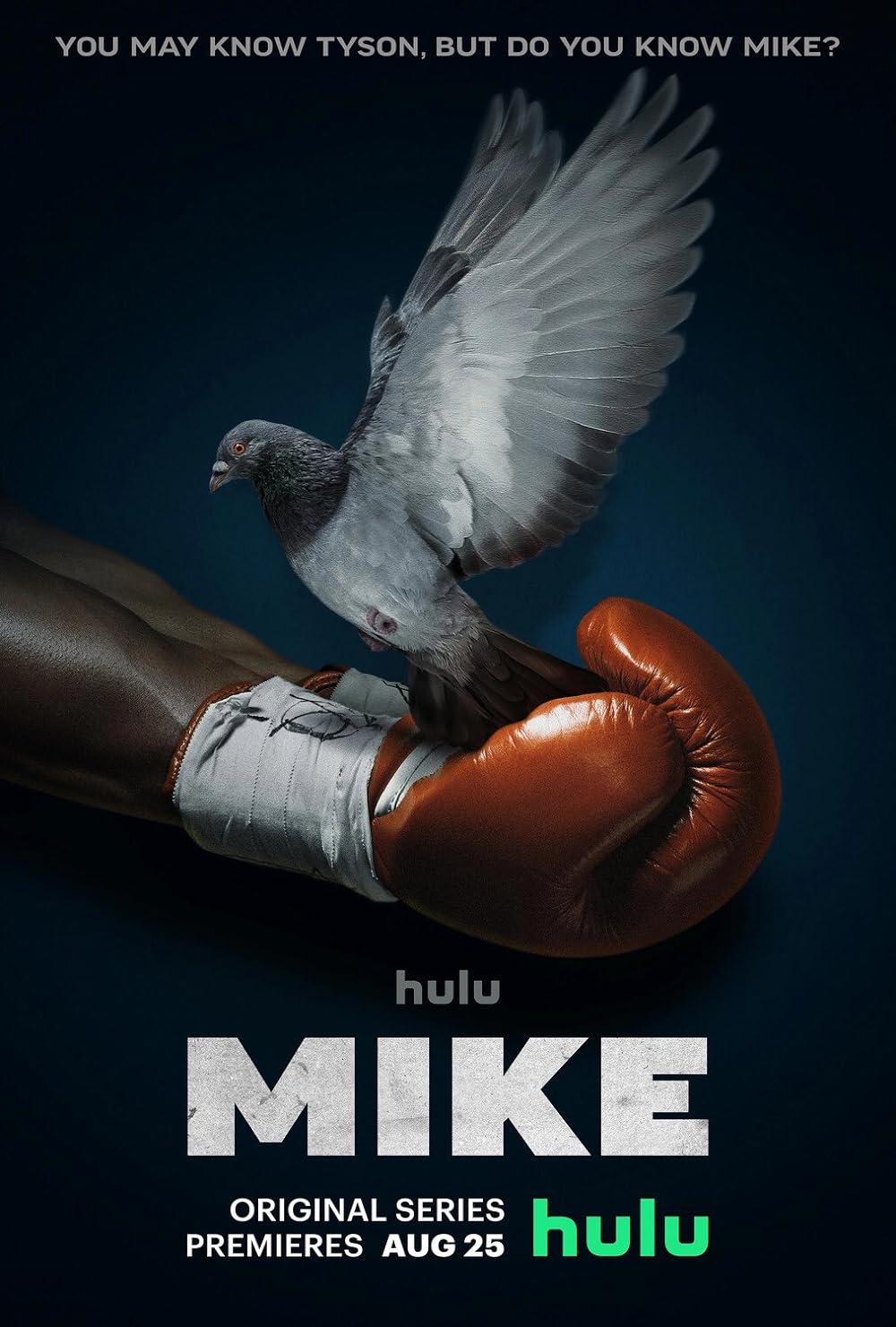 Mike (2022)
TV Mini Series
The series delves into the wild, tragic, and controversial life and career of one of the most polarizing figures in sports culture, heavyweight champion Mike Tyson. It captures the highs and lows of Tyson's life, from his challenging childhood in Brownsville, New York, with 37 arrests by age 13, to his rapid rise in the boxing world under the guidance of Cus D'amato, who molded him into the youngest Heavyweight Champion of all time.
Conclusion: Why Boxing Documentaries Matter
The golden age of boxing may be behind us, but these documentaries serve as time capsules, preserving the sport's raw emotion and intricate nuances. Whether you're interested in the history of boxing or simply want to delve into compelling human stories, there's a boxing documentary out there for you.
So, go ahead, throw on some popcorn and dive into these compelling films that offer a ringside view into the world of boxing.
What are some of the best boxing documentaries?
Notable boxing documentaries include "When We Were Kings" about Muhammad Ali, "Unforgivable Blackness: The Rise and Fall of Jack Johnson," and "Tyson," a film about Mike Tyson's life and career.
Why are boxing documentaries popular?
Boxing documentaries are popular because they offer a deep dive into the sport's rich history, iconic figures, and dramatic moments, providing insights into the struggles and triumphs of legendary boxers.
What can viewers learn from boxing documentaries?
Viewers can learn about the personal stories of boxers, historical and cultural aspects of boxing, the physical and mental challenges of the sport, and the dramatic narratives behind famous fights.
Do boxing documentaries focus only on professional boxers?
While many documentaries focus on professional boxers, some also highlight amateur boxers, coaches, and the sport's impact on communities, offering a broader view of the boxing world.
Are there any documentaries about women in boxing?
Yes, there are documentaries focusing on women in boxing, such as "T-Rex: Her Fight for Gold," which follows Claressa Shields, and "Knockout," which spotlights several female boxers breaking barriers in the sport. Learn more about Female boxing movies
How do boxing documentaries impact the sport's perception?
Boxing documentaries can influence the sport's perception by showcasing the discipline, resilience, and dedication required in boxing, often challenging stereotypes and highlighting the sport's artistic and strategic aspects.
Where can one watch boxing documentaries?
Boxing documentaries are available on various streaming platforms like Netflix, Amazon Prime, and HBO, as well as on sports networks and documentary-focused channels.